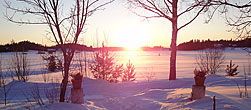 We have a dream
Archipelago & country life are a universal aspiration. How do we achieve this "dream"? We feel that it's not really about getting the "right" style or brands neither is it about getting a turn-key solution out of a box. It is about getting back to basics, unwinding and enjoying the small moments in life. The things that makes us tick and smile.
Based on this simple foundation we closed our eyes, dreamt away and started the hunt for something that would feel rifght. We didn't have a name or exact location, but we knew that all pieces in the puzzle would fit – eventually.
The bigger picture
We're probably not the first (nor last!) to talking getting back to basics. At Karlbo we feel that you should avoid too much detail in favor of the bigger picture. When the big picture is correct, the rest will follow.
Karlbo has drawn from a number of inspirational sources, so credit where it's due. We've definitively been both inspired and influenced by the following:
New England and the British Tradition
Southwest coastal living
The Sea trade and the archipelago
County chic and the Danish/Scandinavian movement
Agriculture and small producers
Karlbo state of mind
Karlbo is a flavor, texture and a state of mind that everyone will perceive differently. Some will smell the scent of fresh apples and the sea, some will enjoy the landscape or maybe the roaring fireplaces giving warmth in the cold autumn nights. Or maybe it's the birds that chant in the background of a slow garden cooking session.
This is exactly how it should be. Personal, yet inspiring and full of feelings that grow out of the coastal living. We are on a mission where classic and modern style are one, where country and archipelago blend into a mix of all senses and situations, both outdoor and indoors. Karlbo bespoke renovated villas respect the history but offer all the modern amenities. Celebrating the essence of country & coastal living just waiting for you to enjoy.
What will happen next?
The change that encompasses our world is a never-ending story. Urbanization means that more people will live in cites and urban landscapes than in the country. The fast paced life requires a contrast: we hope to that through Karlbo more people can enjoy the coastal and country life. This heritage is priceless. We need to cherish it.
Currently Karlbo takes the physical form of two villas: one in Ekenäs (Tammisaari) in the city of Raasepori and second one in Kimitoön (Kemiönsaari), but we hope to expand to number of things related with our values. More information when things develop a little further.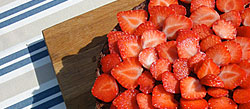 Share and enjoy
There are numerous great establishments that have a unique vision that we feel close to. Whether it's local produce or bespoke & hand-made artesan work there is a lot of passion. We'd like to endorse and link up a few that has made us smile.
If you want to have your company or organization listed here drop us a line, we'd love to hear from you.